ATEK Access Technologies Introduces Integrated Solution with MotorSupply Co Technology Group
Aug, 25 2022
Press Releases
EDEN PRAIRIE, Minn. (August 25th, 2022) – ATEK Access Technologies today announced it has completed integration with Motor Supply Co (Charlotte, NC) to offer business intelligence and automated bulk lubricant order planning, placement, and management as part of their integrated Oracle NetSuite solution for the automotive aftermarket. The exclusive agreement allows Motor Supply Co to expand technology services through AI & real-time insights fueled by ATEK's suite of products and services.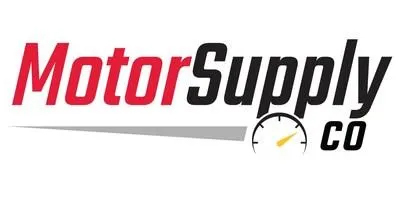 Motor Supply Co Technology Services Group is a leading technology service provider to the automotive market and has crafted a seamless solution for comprehensive order planning, order placement, and billing/invoicing automation.
"The connectivity of systems has never been easier or more secure using cloud to cloud integration tools like RestFUL API. As a result, we are seeing a fast uptake of integrated solutions that automate the time consuming, mundane admin tasks associated with order placement and management," said Craig Truempi, IIoT Business Leader, ATEK Access Technologies. Automotive shop owners can now see and manage their bulk lubricant inventory real-time, utilize forecasting tools, and place automated orders in a single software platform on www.motorsupplyco.com.
"The exclusive partnership with ATEK has been over six months in the making and strengthens our capabilities for years to come. Integrating this solution with our robust Motor Supply Co Technology Services platform makes our solution for customers & distributors that much more powerful," said John Wiesehan III, President and CEO of Motor Supply Co, Inc.
Integrated TankScan monitors are just one of the exciting new offerings that the partnership enables. TankScan monitors have WiFi connectivity and can be applied on a variety of tanks (including: Roth Tanks, stand-alone tanks, stackable totes, and 55 gallon drums), making it easy to deploy in the bulk lubricant market. Now with Motor Supply Co Technology Services, ordering and tracking bulk lubricant inventory is easier, allowing shops to spend less time counting inventory and managing orders, and more time providing their customers with excellent service.
To learn more about the Motor Supply Co solution, please visit www.motorsupplyco.com or www.tankscan.com
About ATEK Access Technologies
ATEK Access Technologies, LLC is part of the ATEK Companies group of technology and manufacturing businesses. Its industry-leading brands use the power of advanced machine-to-machine (M2M) technologies to provide customers access to superior efficiencies and savings, essential data and systems, improved safety and control, and expert solutions and support. Its brands include Datakey, Larco and TankScan. For more information, visit http://atekaccess.com.
About Motor Supply Co, Inc.
Motor Supply Co provides world-class value-added technology services and products to independent oil distributors and the automotive aftermarket. To shop or register for an account on Motor Supply Co please visit https://www.motorsupplyco.com
Media Contact:
Tami Nelson
763-392-5797