ATEK Access Technologies Enhances ASP - ATEK Service Plan
Jul, 28 2022
Press Releases
EDEN PRAIRIE, Minn. (July 28, 2022) – ATEK Access Technologies today announced it has completed an update of the ATEK Service Platform (ASP). The update provides internal analytics for ensuring system health, reliability, and usability.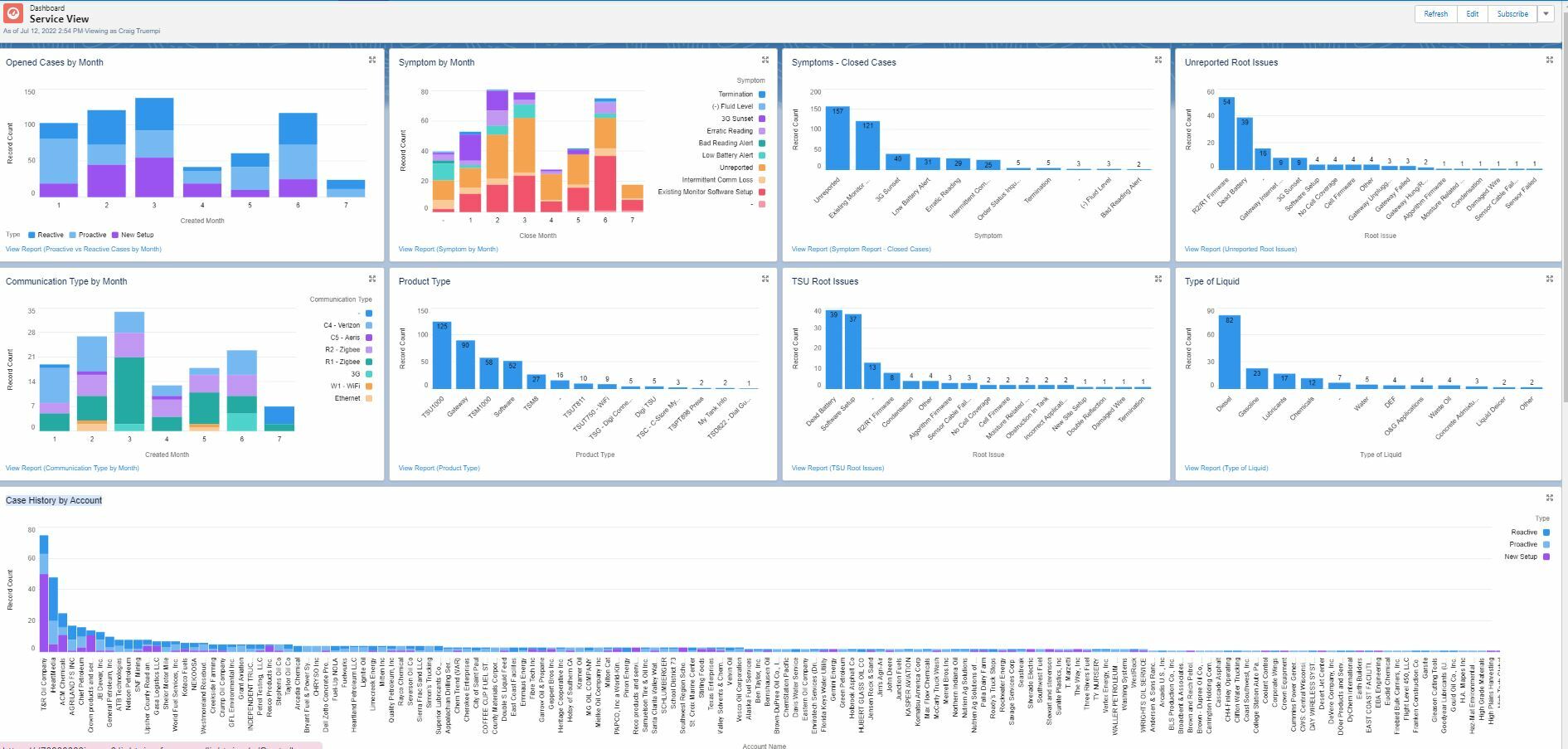 The updates include improved service ticketing and root cause evaluation, improved proactive service, and best practice alerting for battery and cellular connectivity. The improvements are focused on human usability with intuitive visual indicators and optimized data-to-pixel ratios. "Over the past year we have added subtle and foundational improvements for data handling, data algorithms, and data visualization. An example is a focus on reducing the number of mouse clicks to get to meaningful insights." said Craig Truempi, IIoT Business Leader, ATEK Access Technologies. The most common feedback during competitive evaluations is that TankScan is easier to use. Our belief and our drive is for analytics and artificial intelligence (AI) done so well that the human user does not even realize it is there, it is just a natural extension of how they do business.
To learn more about the ATEK Intelligence Platform (AIP), please visit www.tankscan.com
About ATEK Access Technologies
ATEK Access Technologies, LLC is part of the ATEK Companies group of technology and manufacturing businesses. Its industry-leading brands use the power of advanced machine-to-machine (M2M) technologies to provide customers access to superior efficiencies and savings, essential data and systems, improved safety and control, and expert solutions and support. Its brands include Datakey, Larco and TankScan. For more information, visit http://atekaccess.com.
Tami Nelson
763-392-5797